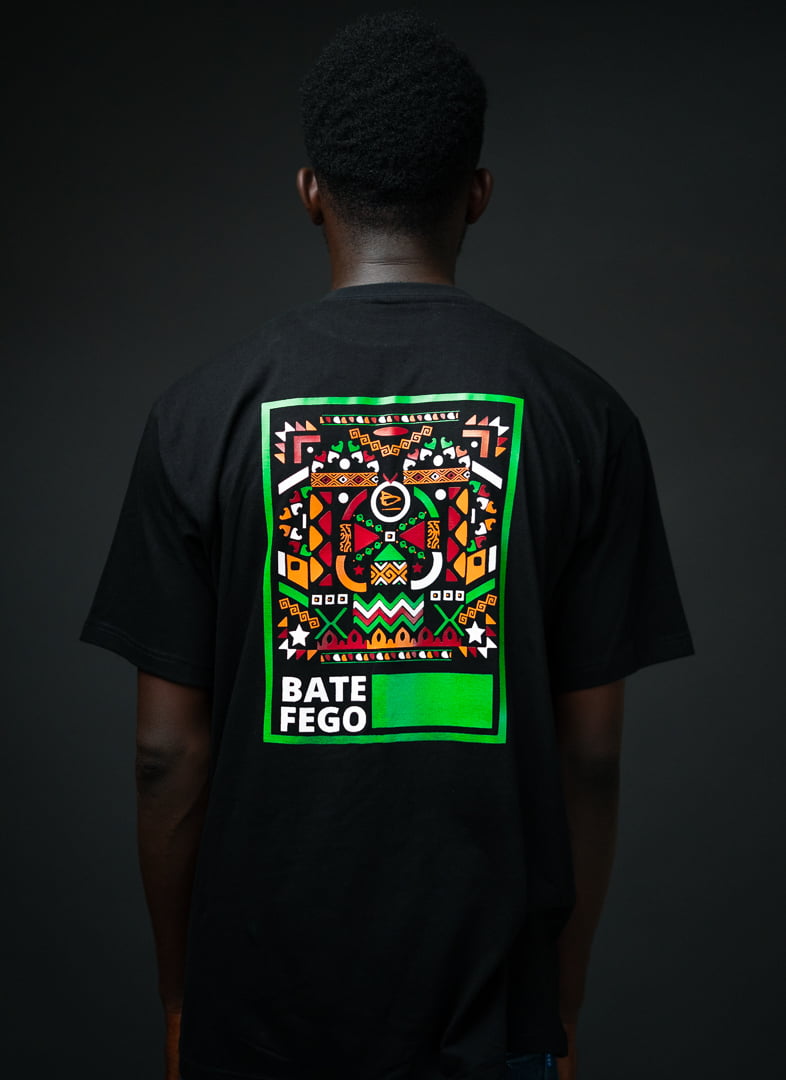 Crafted with utmost care and attention to detail, the Batefego X21 Signature Print T-shirt is a testament to our commitment to high-quality clothing. The front pocket print adds a touch of sophistication, while the bold and eye-catching pattern at the back makes a powerful statement of cultural celebration.
Made from premium materials, this T-shirt offers comfort and durability, making it perfect for everyday wear or special occasions. Whether you're exploring the streets of your city, attending a music festival, or dancing to the beats of contemporary African music, the Batefego X21 Signature Print T-shirt ensures you stand out from the crowd with style and confidence.
Embrace the spirit of African streetwear with this one-of-a-kind piece, as it takes you on a journey of cultural pride and self-expression. Pair it with your favorite jeans or shorts for a casual look, or dress it up with a blazer and trousers for a more sophisticated ensemble.
Join the movement of celebrating African heritage with every step you take, as the Batefego X21 Signature Print T-shirt becomes an essential addition to your wardrobe. Unleash your inner fashion-forward, socially conscious, and open-minded self with a garment that carries the soul of Africa in every thread. Get ready to make a bold statement and experience the joy of wearing a piece of art with the Batefego X21 Signature Print T-shirt.