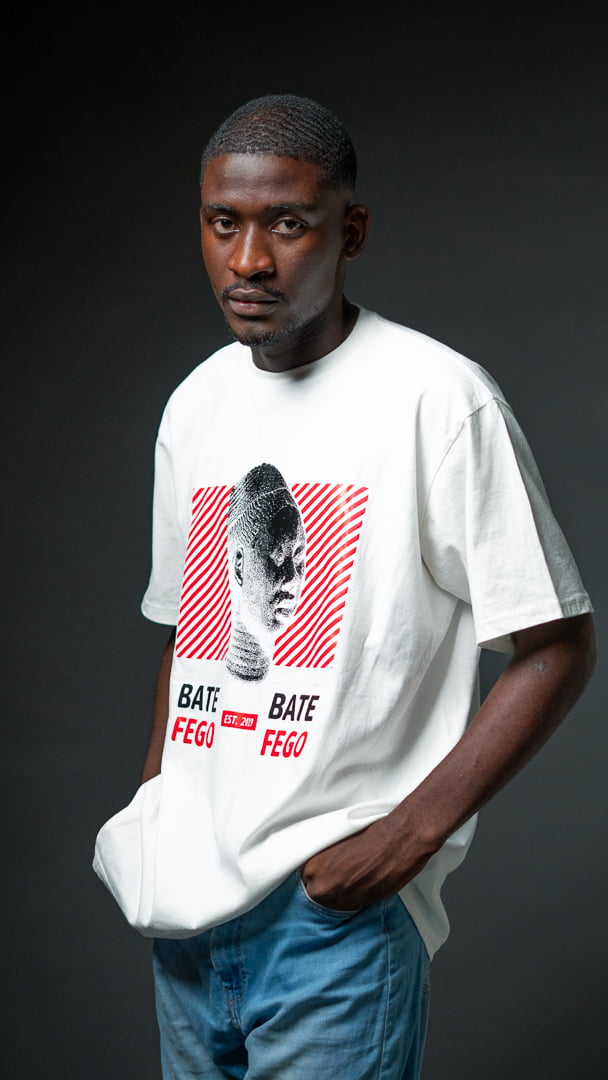 At the heart of the T-shirt lies the exquisite vertical striations, thoughtfully incorporated to represent scarification marks – a timeless African cultural practice. These markings pay homage to the ancient traditions and artistry of Ife sculpted heads, preserving their significance for generations to come.
Boldly displayed beneath the striking terracotta head sculpture, the "Batefego" text serves as a mark of pride, symbolizing our brand's mission to change the narrative of streetwear fashion for the contemporary African community. When you wear the Batefego Terra Pattern T-Shirt, you carry with you not only a stylish garment but also a piece of African history and a statement of cultural appreciation.
Made with premium-quality fabric, this T-shirt ensures exceptional comfort and durability, making it a standout addition to any wardrobe. Whether you're exploring African art and culture, dancing to the rhythm of life, or capturing moments through photography, the Batefego Terra Pattern T-Shirt is designed for fashion-forward individuals who seek high-quality and culturally inspired clothing.
Celebrate your African identity with pride, and be part of the movement to bring African streetwear to global runways and beyond. Experience the fusion of tradition and modernity in this exceptional piece – a wearable work of art that speaks volumes about your individuality and cultural consciousness. Step into the world of Batefego and embrace the legacy of Ife terracotta, embodied in every thread of the Terra Pattern T-Shirt.